Create Insane Artworks
That Look Like a Photo... Without Going To Art School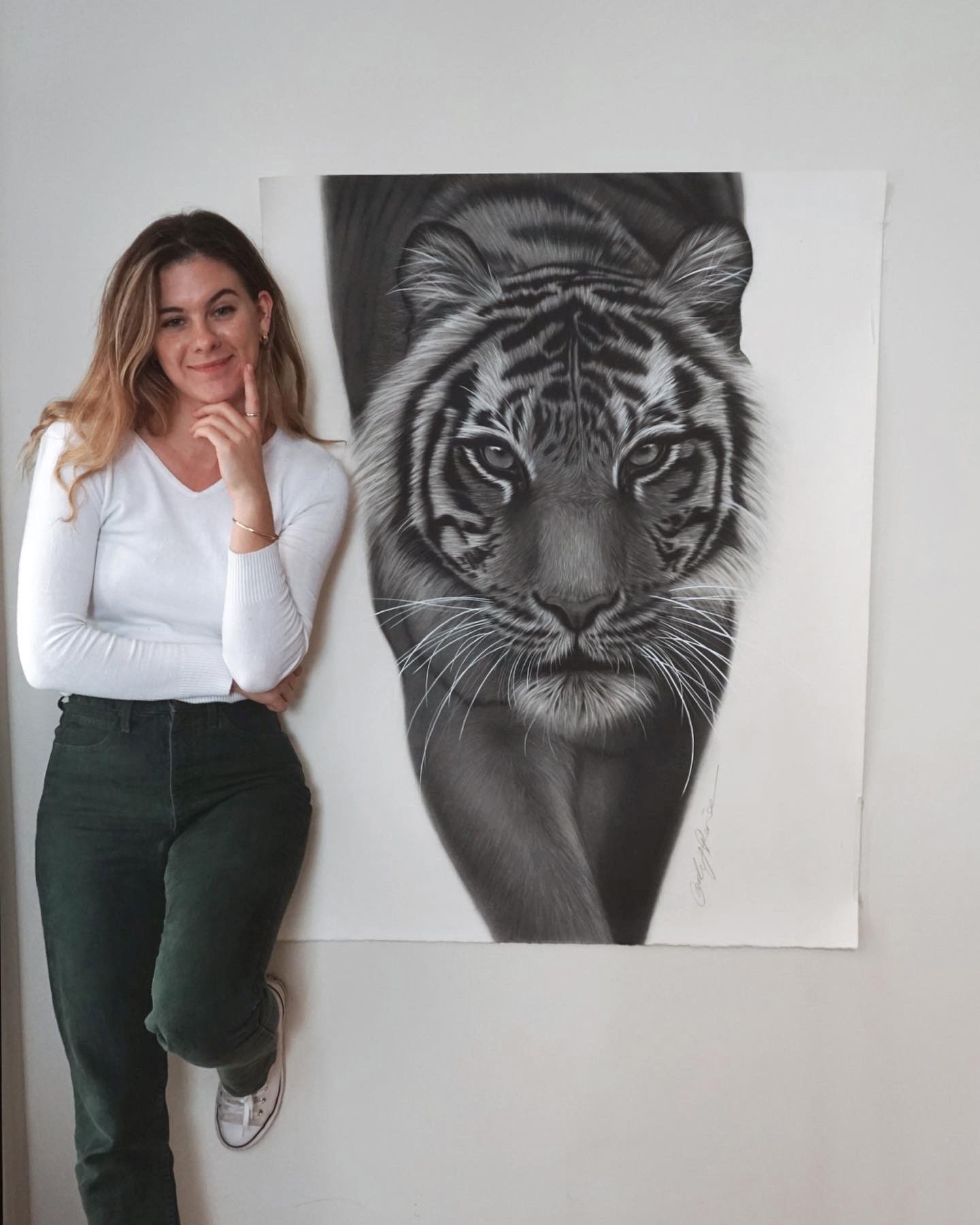 Dear Friend
If you're interested in my photo-realistic drawing techniques… and learning the secrets photo realist artists have been using for decades, then you are in the right place
I've just put the finishing touches on The Artist Accelerator Course which contains the same steps I've used to create artworks that get millions of views online and sell for thousands of dollars, all over the world.
Let me give you a taste of what you'll discover inside The Artist Accelerator Course…
I had some early success, drawing large scale portraits at the beginning of my career as an artist, and honestly I figured it was beginners luck.
Later on I decided to move into wildlife portraits and that's when I was tasked with learning to create layered and textured fur and I knew I had a big problem on my hands, understanding and teaching myself to draw fur – photorealistically.
I looked everywhere trying to find a solution to drawing hyperrealistic animal portraits. Even the books on this topic weren't really relevant in today's day and age.
Finally I decided to take matters into my own hands and ran a series of experiments to achieve hyperrealistic fur. I tried every tool, every type of paper and every type of eraser – I left nothing to chance.
Things worked so well that I posted short videos of the process I came up with... and it went viral - many times!
People were so intrigued by how I was able to do this in such a short amount of time, so I knew I had something special on my hands and decided to run with it
Now I'm helping artists all over the world use these techniques in their art, helping them take their work to the next level.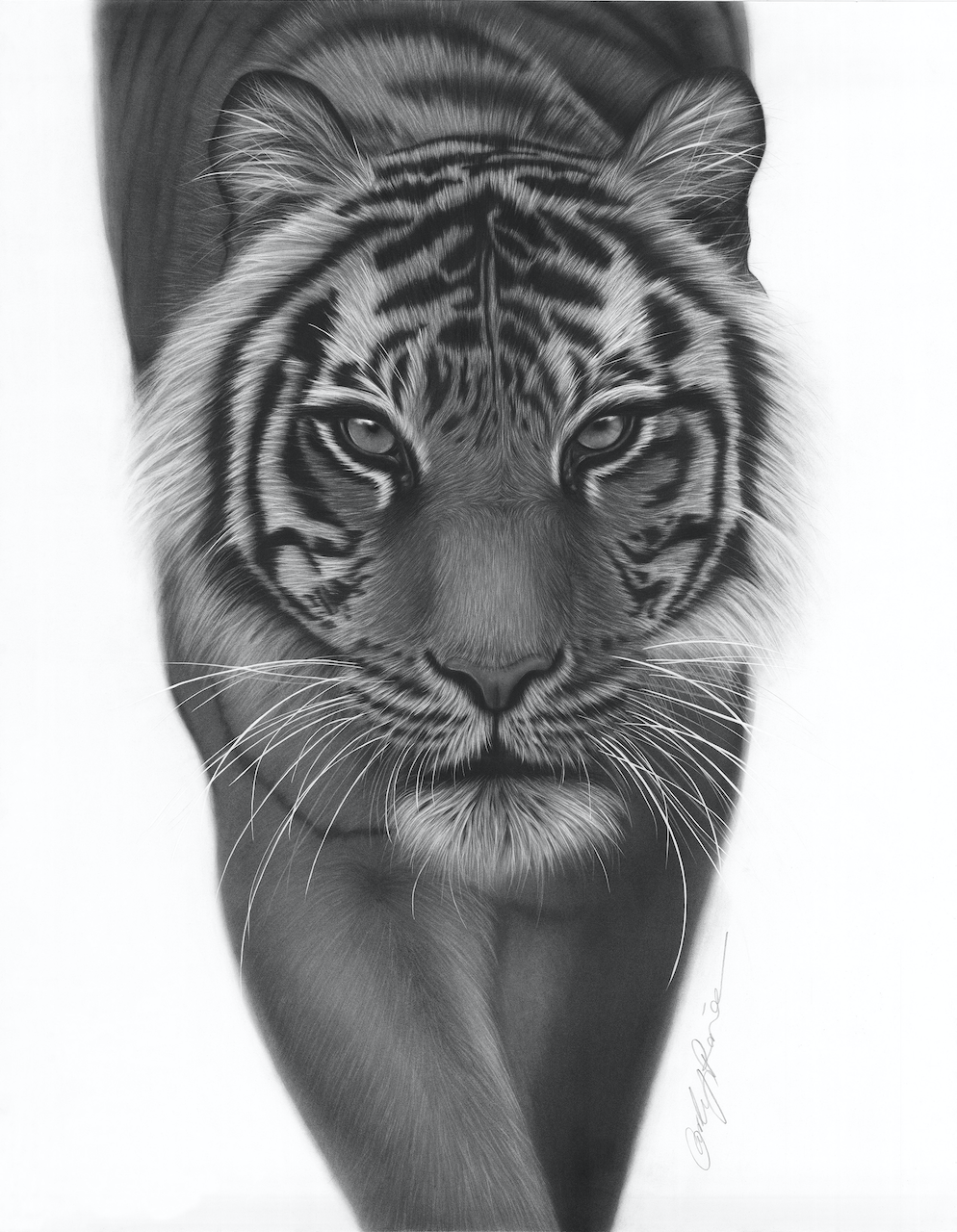 Watch first hand how I layer charcoal to create textured fur every time I draw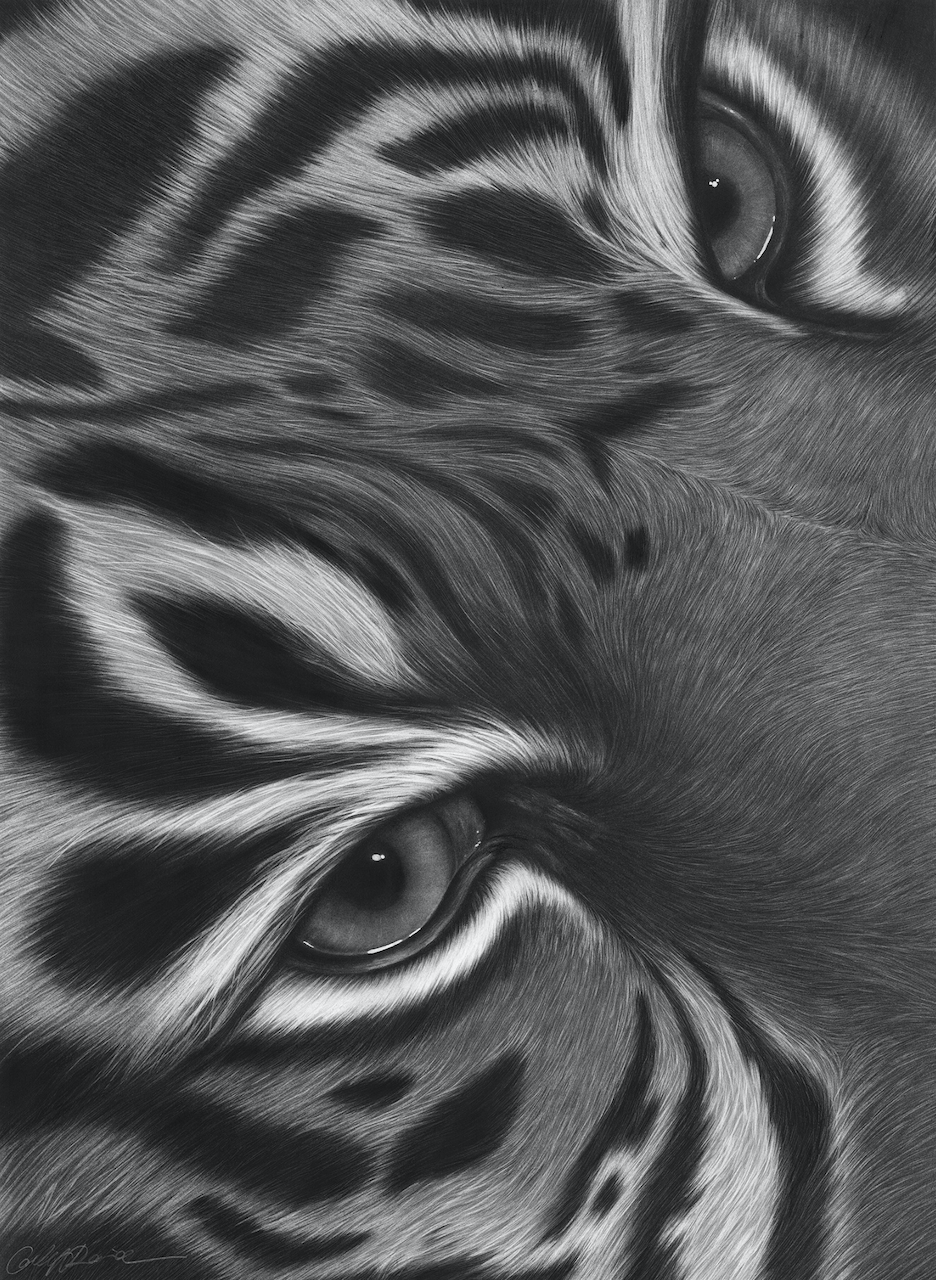 Follow me as I break down the exact step by step process that has allowed me to create artworks that sell for thousands
Meet with me over zoom to discuss your next steps as an artist and give one on one coaching and advice
Everybody Knows
You're supposed to go to art school to become a professional artist and create amazing artworks, right? 
Wrong!
I haven't pursued a formal education in this field… and I'm making more artworks, and more sales than ever! See what I'm doing differently – and how you can use the same method.
For many years people have been wondering whether the skills of photorealism can be taught to everyday people with a keen interest in art. 
Many people think that drawing hyperrealistically requires attending a fancy art school of some kind. However, all it takes is a method, tools and patience…
and… the willingness to learn!
Are These Artists Any Different To You?
I don't think so.
They're just honest people who were so thrilled with the results they've received
"The Artist Accelerator Course is responsible for the best results I have ever received from learning drawing online. After working with Carly, I expanded my drawing techniques and learnt more about creating photorealistic fur than any other online course in this subject. Oh, and I watched all the video lessons in just one day. Based on the results I've got so far, I'd say The Artist Accelerator Course is worth every penny" 
Katharine:
"Your guidence in the videos really helped me with the techniques. I really enjoyed seeing how you create your work. Very easy to follow very clear and really enjoyed learning. I will be using your techniques along with a few of mine to create my biggest piece yet which will be an African wild dog full figure which I have never done. I will def use your video on the legs and body fur. ❤ ."
(Instagram - @artbykat33)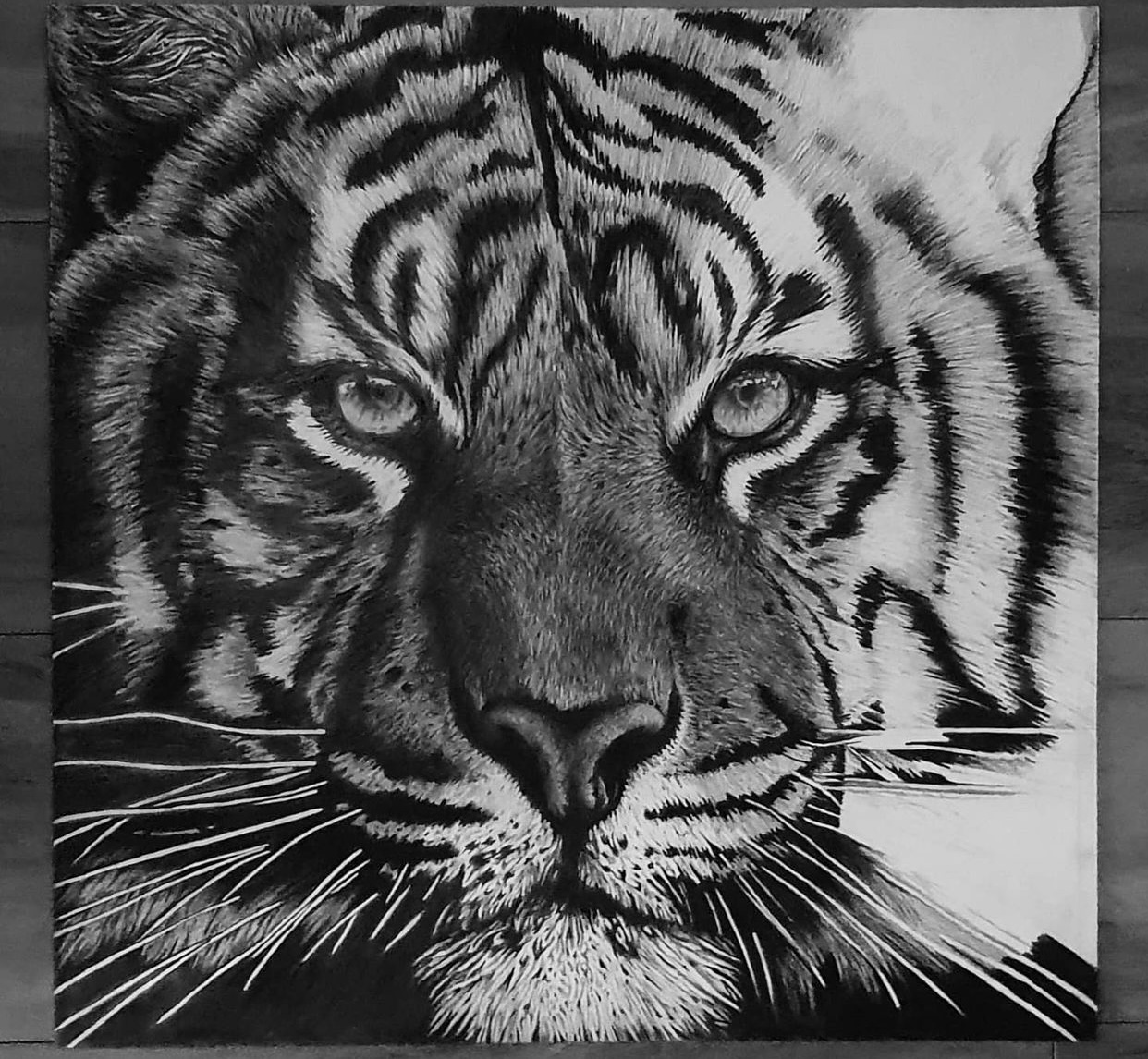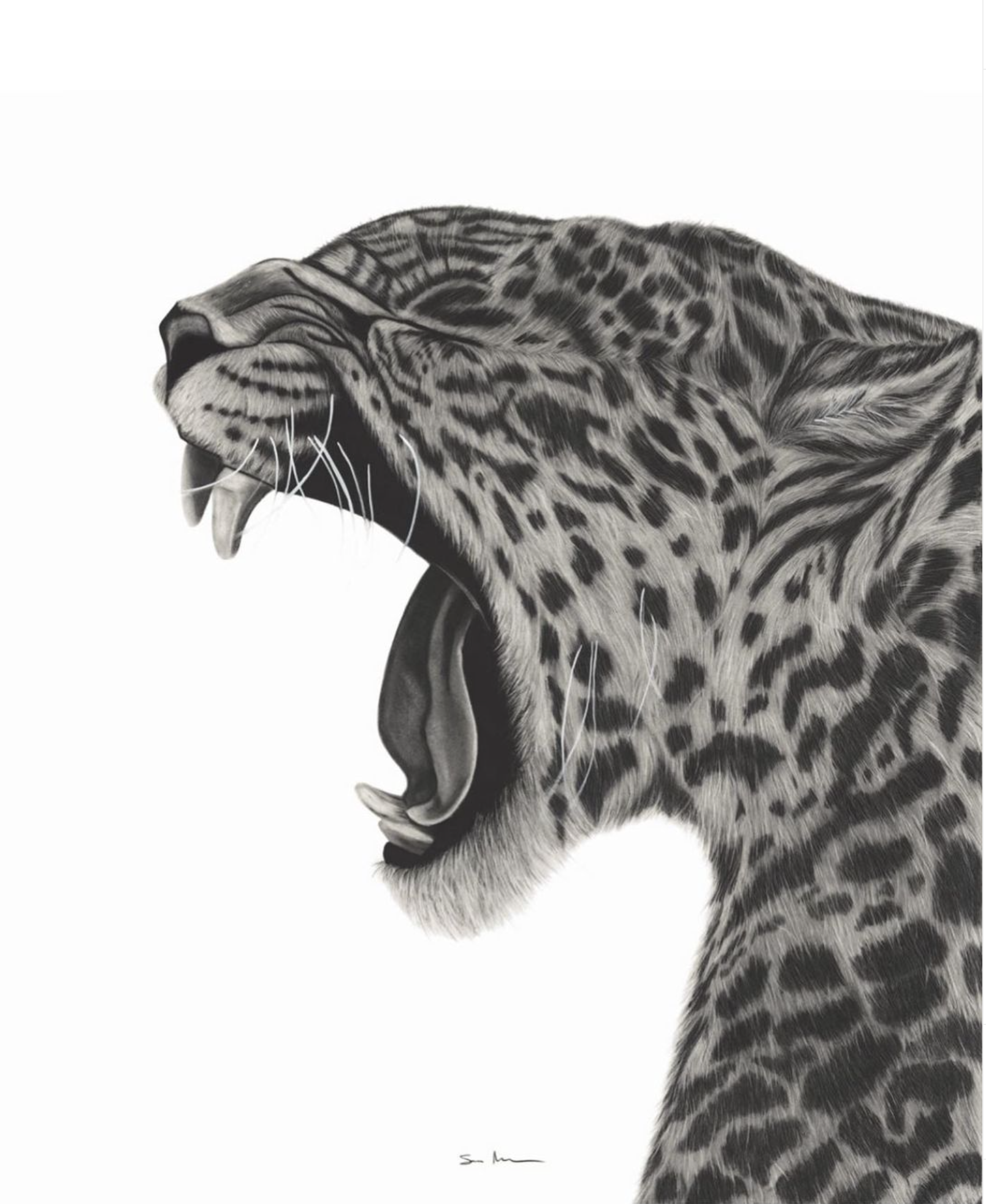 Sam:
"Carly inspired me to get back into drawing so when I found that she offered a course I jumped on it instantly. The course was easy to follow, clear and took things step by step. By the next day I was using her tools I learnt in the course to draw my first Tiger. What's even better, you have a question and Carly will answer without hesitation. You don't get that from many amazing artists such as herself. Carly, her art and her course are truly one of a kind."
(Instagram - @samirvineart)
Ben:
"Having got back into drawing during lockdown I come across Carly's work on Instagram and her amazing artwork just blew me away. Usually the 'why do I even bother' takes over as to create something so beautiful to match that of Carly's work seemed so far away. But having learned about the course she offered I was keen to see how this could help. The best thing about Carly is how easily things are explained, every step, every detail, what equipment she uses, where to find it and all the tips and tricks she's picked up along her own journey but without loosing focus on that fact there is no quick fix to becoming great and putting in the time, patience and effort is the key. Using Carly's tried and tested techniques has really allowed my own work to take on a whole new dimension that literally has these wild cats jumping out of the page. It's so exciting to learn from someone who can break things down in a way that works. Carly's art is the definition of inspiration to me, and this course has been essential."
(Instagram - @ben_loti)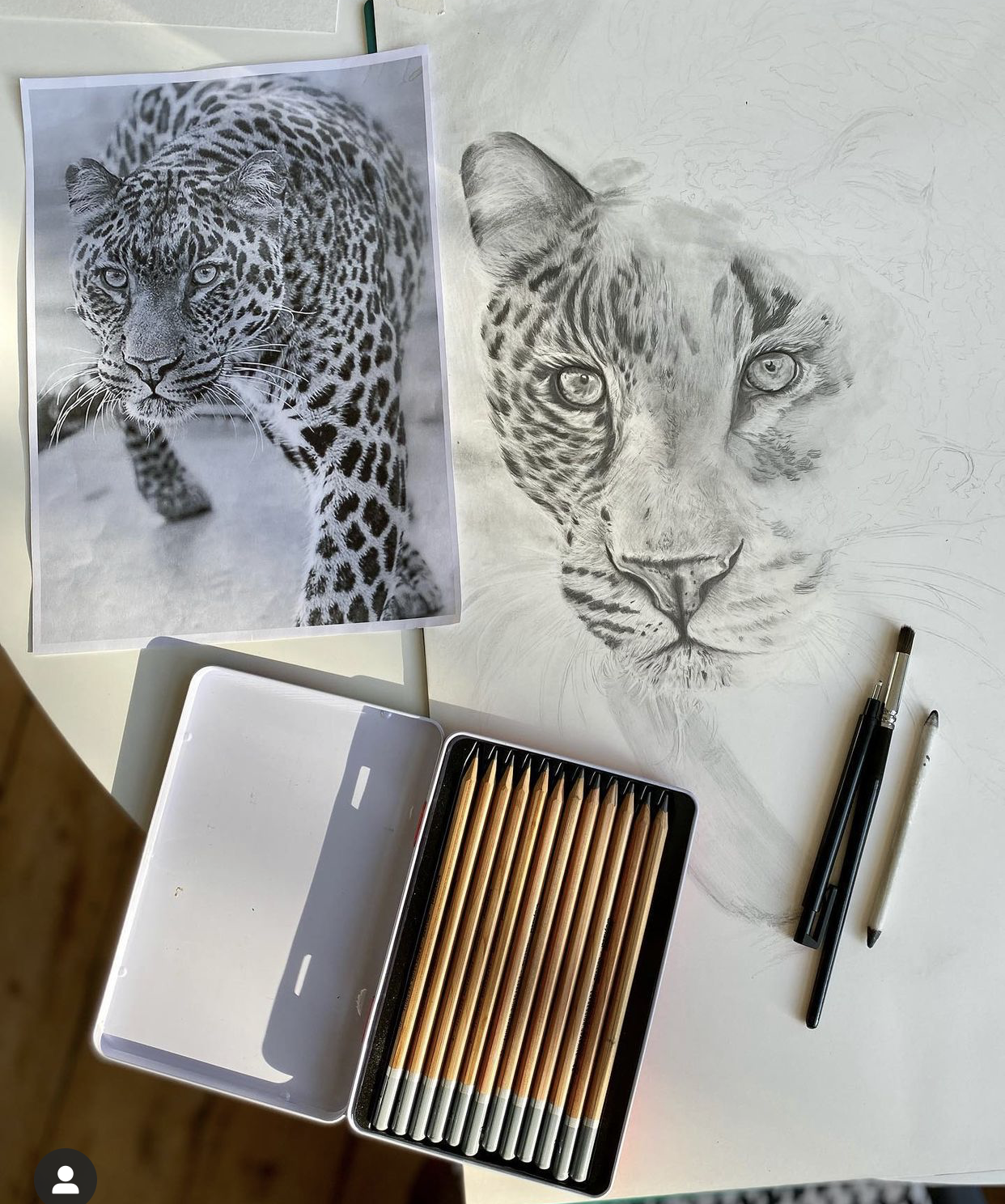 So how much does this really cost?
$370 to Accelerate your Artistic Journey in becoming an Insane Hyperrealist Artist
When you really think about it, compared to selling artworks all over the world… $370 is really just a painless drop in the bucket.
These Secrets are Responsible for My Drawing Success
Remember – when you enroll today you get my comprehensive drawing class that covers EVERYTHING from setting up to finishing up – Which includes what I have paid to learn over the years both by taking courses myself and by developing my own photorealistic techniques – a $1999 value…
You get one on one coaching – something that very few professional artists offer – with amazing insight and personal feedback on your work that will show you where you can improve and what to work on next – a $599 value…
All in all, that's $2598 – worth of actionable insights from a very successful practicing artist…
Today it's all yours for just $370 USD.


Still not convinced?
Check out this free training where I talk more about the fundamentals of photorealism in drawing with charcoal
Only available to 30 Students!


Carly is passionate about working with each of her students personally, so to ensure she can help you, The Artist Accelerator Course is currently capped to 30 students! You'll have full access within minutes of placing your order.
And if you're not happy with it, for any reason at all… just let us know! Your artistic improvement is her top priority.
Check your inbox to confirm your subscription